We are the right choice for High Quality Paintless Dent Repair in Western NC and Upstate SC!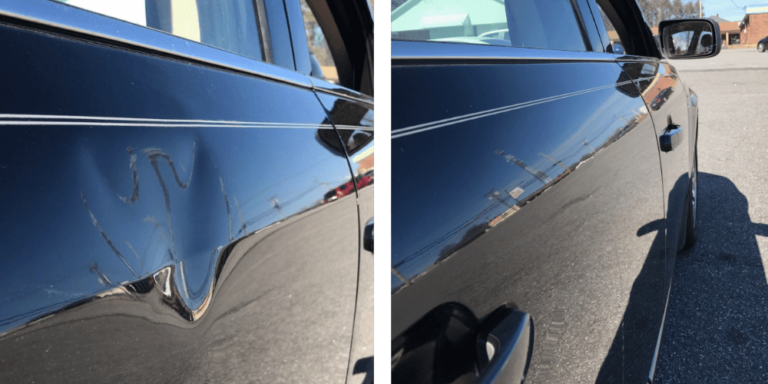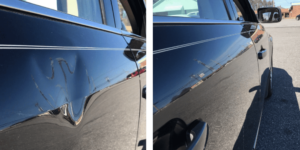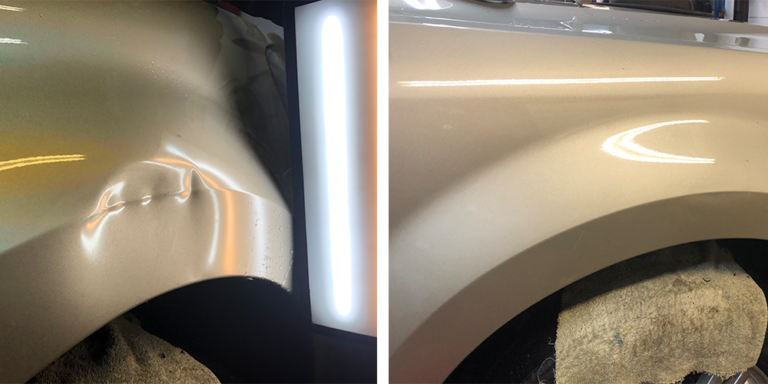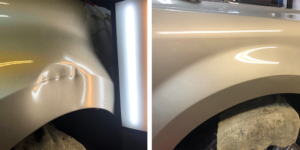 We offer mobile service in Gastonia, Lincolnton, Hickory, Conover, Lenoir, Granite Falls, Taylorsville, Shelby, Kings Mountain, Belmont, Charlotte, Mt. Holly, Forest City, Mooresville, and Rutherfordton. If you live in South Carolina, we service the Upstate area including Gaffney, Blacksburg, Spartanburg, Greer, Mauldin, Inman and Chesnee. This is not an exhaustive list of the areas we service, so please give us a call to discuss the area in which you reside or work.
How much does paintless dent repair cost?
We consistently strive to create a premium repair that is rewarding to our clients and to also provide a cost basis that is equal to a good value. Paintless dent repair requires a tremendous amount of skill, expertise and patience. There are many factors that affect the pricing of dent removal other than the damage that you see. Therefore, we cannot offer price estimates without first seeing the damage. Please call us to discuss.
How is paintless dent repair performed?
The fine art of removing dents, dings, creases and other types of damage without adding Bondo or extra paint is performed by highly skilled craftsmen. Using specialized tools, we access the damage from behind the dented panel and work it out. On rare occasions, we may work on the damage from the front side of the panel as well.
Will my dents come back and do you offer a warranty?
Once a dent has been removed professionally, it will not "pop or sink" back in. When repaired correctly, the damaged area is restored back to its original shape and form. We do offer a limited warranty on damage panels that we repair.
Have more questions or need to schedule a mobile dent repair service? Click here to give us a call!