Mobile Paintless Dent Repair in Charlotte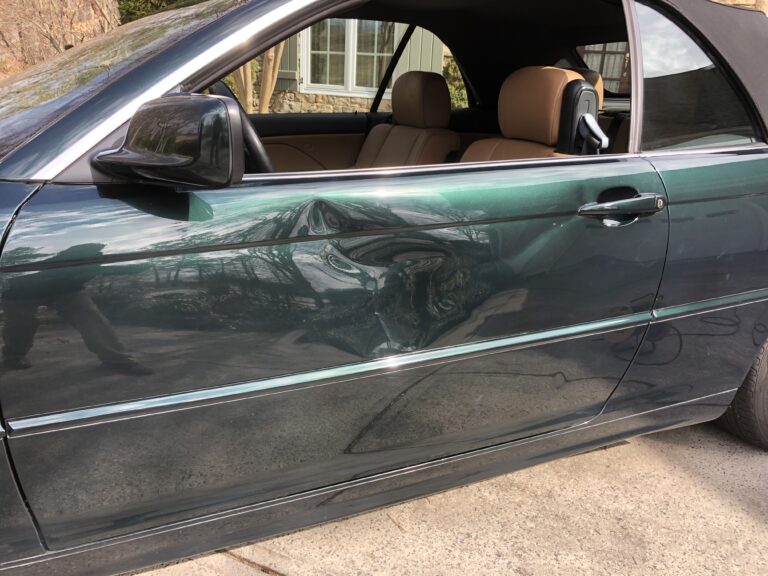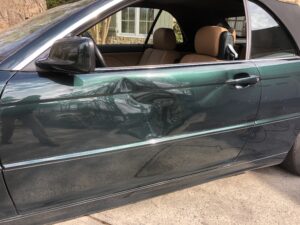 At Piedmont Dent Repair, A Mobile Paintless Dent Repair company, we understand that sometimes car owners view a dent, ding, or scratch as solely a "cosmetic" problem. Unfortunately, minor dents can usually cause extensive internal and operative problems, which can be time-consuming and expensive for vehicle owners to fix if they're left alone. That's why we're here to help!
At Piedmont Dent Repair, our mobile paintless dent repair specialists pride ourselves on servicing the Western NC and Upstate SC areas with extensive mobile NC paintless dent repair services. We have helped many car owners from needing to go to a collision center for operational repairs because we prevent that from happening.
With our team of professional skilled craftsmen, you won't have to worry about your mobile dent repair just popping or sinking back in after an allotted amount of time. In fact, we even offer a limited warranty on damaged panel repairs, so you have a safety net and ultimately a general peace of mind that your car won't resort to its damaged state after we repair it. We provide the best mobile dent repair anywhere in Charlotte!
So, what's our technique? Unlike some car dent repair services, we don't utilize bondo or factory paint job to fix mobile dents. Instead, our process for removing dents is intricate and tailored to your vehicle and the damage it has. Generally, our team of highly skilled craftsmen evaluates the extent of your vehicle's damage, then our technician utilizes specialized tools to access the damage from the back of the vehicle owner to the dented panel.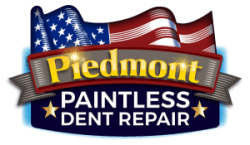 Highly rated Mobile Paintless Dent Repair by all Charlotte insurance companies.

Our Paintless Dent Removal professionals can provide accurate damage estimates over the phone.  Get a price quote now!
Search "PDR Near Me", see our reviews, and see why we're the best in Charlotte and nearby areas.

Our PDR Charlotte Team is top, and the most affordable way to repair your vehicle and make it look new again!
Best Mobile Paintless Dent Repair Company in Charlotte, NC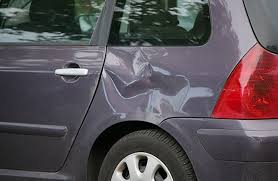 It's important for our Mobile Paintless Dent Repair team to take the time to examine the details of the damage and your overall vehicle, because it allows us to ensure the damage won't resurface. Unfortunately, damages often come back when extra bondo or paint is used to "fix" them. And let's face it: no one wants to have to find another dent repair service to fix their vehicle for the second time.
Overall, this process enables us to quickly, efficiently, and adequately repair your vehicle at an affordable price. That means you won't have to worry about the dent popping back up or having to go above your budget in order to fix your car. Check out our gallery, and you can see just how experienced our team really is. We are hands down the best dent removal team in the Charlotte, NC and surrounding area. We pride ourselves in 100% satisfaction guarantee, and we have the 5-star Google reviews to prove it.
Dents, dings, and scratches can happen to any vehicle at any time. A variety of factors, such as weather, animals, and accidents, typically influence these kinds of damages, and unfortunately these factors are often unpredictable and uncontrollable. That's why it's important to be prepared to target and tackle damage even before it happens. A lot of times it is better to repair the dents immediately as they can get worse as you ride down the road. They can sink in heavier and heavier as time move forward and it can make the whole car riding experience dysfunctional.
Since we are a Mobile Paintless Dent Repair company we can make our whole process one that is seamless for you. We have met a lot of our customers at their home, place of business, or sometimes in a mall parking lot so that they can go about their day like we were never there. Once we are finished, we both examine the dented area along with the whole entire car. We understand the value of being thorough, and we want you to know that we treat each and every car, truck, or SUV like it was our own. We want to make sure that you get not only the best bank for your buck in selling your car, but also when riding down the road with it. It is important for us to know that our customers are safe, and that our work gives you the ability to get top dollar for their vehicle in times of trading it in, or purchasing. After all, your new vehicle value does go down immediately after you drive off the lot.
Call us at (704) 477-0995 if you have any questions about our mobile ding and dent repair & paintless dent repair specialists, or just want to learn more about our company and repair processes.
Faster Repair Process By Working With A Mobile Dent Removal Company
When it comes to fixing minor dents in cars, most people go to the auto body shop. But with a lower price and faster repair process for the mobile dent removal company, even larger dents can be fixed in no time.
We are a dent pro company here at Piedmont Dent Repair and are one of the leading providers of high-quality repairs for car dents, and other repairs. We offer a fast and efficient service that can fix your car in less than an hour. The technicians are experienced professionals who use specialized tools to remove minor and larger dents without damaging the paint or any other part of your vehicle. Once the dent has been removed, we will apply a protective coating to protect against rust and further damage.
The repair process includes filling any holes or cracks left behind by the dent, and then sanding down the surface to make it smooth. After this, the technician will apply primer, paint and a clear coat finish to give your car an original factory finish. This process ensures that the repair is done right and that your car looks like new again.
The best part about our professional mobile dent removal service is that we come straight to you. All you need to do is call us or book online, and one of our technicians will be at your location in no time! We can also work around your schedule so that you don't have to miss any important events or meetings just because of a minor dent in your vehicle.
Hiring a Reputable Paintless Dent Removal Company
When it comes to repairing and removing dents yourself, hiring a reputable paintless dent removal company can be the best option. Paintless dent repair is one of the most efficient and cost-effective methods for removing and repairing dents, auto body damage and restoring a vehicle to its original condition.
Unlike traditional dent repair techniques that require painting or other expensive solutions, paintless dent removal requires specialized tools to access the area behind the panel and remove the dent from underneath. This technique has many advantages including less time in labor, no need for costly materials such as paint, and fewer environmental concerns associated with disposal.
For those living in Charlotte, NC, there are many excellent paintless dent removal services available to choose from. Customers should take their time when researching companies so they can find one with the best customer satisfaction ratings and experienced technicians. Check reviews from current and past customers, request referrals from friends or family, and make sure to ask questions during your initial consultation.
When you're ready to get started, it's important that you provide clear instructions about what type of paintless dent repair you need to be done. Paintless dent removal requires precise measurements and accurate tool placement so be sure to let the company know exactly what needs to be fixed. It's also a good idea to have pictures handy of the affected area which will help the technician determine how much time it will take to restore your car back to its former glory.
Hiring a professional and reputable paintless dent removal service is an excellent way for Charlotte, NC residents to get their car fixed without breaking the bank. With quality service and customer satisfaction in mind, you can be sure that repairs to your car will look like new in no time. So don't wait – find a reputable paintless dent removal company today and get your car fixed and back on the road!
Piedmont Dent Repair might just be the perfect fit for you. We are family owned and operated and dedicated to providing only high-quality repairs and service to each of our customers. We use only state-of-the-art equipment, ensuring that we get your job done quickly and effectively with minimal disruption to your daily routine.
Ensuring Customer Services Are Top-Notch
At Piedmont Dent Repair, we make sure that our customer service is top-notch. We understand the importance of providing excellent customer service to the vehicle owners – it's what makes them come back! Our team is highly trained and experienced in dent repair, so you can be sure that your car will receive the best care possible. We provide lower prices than many other dent repair companies, too, making us an attractive option for those looking to fix their vehicles at a cost-effective rate.
We strive to do a fantastic job with each and every job we take on. We work hard to make sure that each part of the process goes as smoothly as possible – from first contact through final delivery – and that our customers are happy with the results. Our team is passionate about an amazing job and providing excellent service, and we use only the highest quality materials for our work.
We want to ensure that you're getting an amazing job for your money, so we make sure to go above and beyond in terms of professionalism, attention to detail, and customer satisfaction. We understand how important it is for vehicle owners to get the best care possible – not just in terms of cost, but also in terms of reliability and experience – when it comes to dent repair services. That's why Piedmont Dent Repair goes out of its way to make sure that each customer is taken care of.
If you're looking for a reliable dent repair service at an affordable price, look no further than Piedmont Dent Repair. We guarantee that you'll be thrilled with the results – and enjoy top-notch customer service along the way! Contact us today to learn more about how we can help you keep your car looking great!
Free Estimates
At Piedmont Dent Repair, all estimates are always completely free. In addition, we guarantee to beat lower prices than any local estimate. Simply present us with a written estimate of a cheaper price, and we will beat it by 10%. Our staff is available seven days a week and will gladly explain every aspect of Paintless Dent Repair.
100% Satisfaction Guaranteed
We stand behind the quality of our work with a 100% satisfaction guarantee for customer service. This pertains to both our paintless repair and hail damage repair, and dent repair services. In addition to working with insurance companies, Piedmont Dent Repair simplifies the process for our clients. We assure your satisfaction with our work.