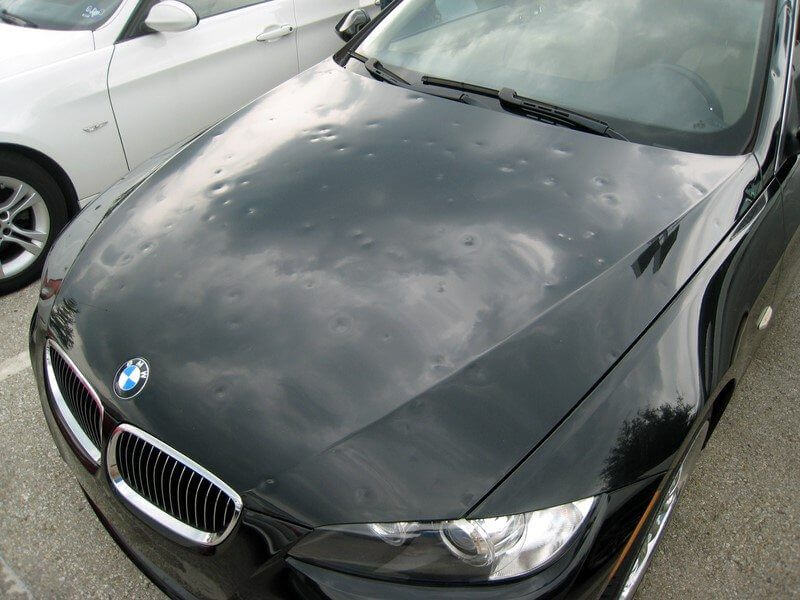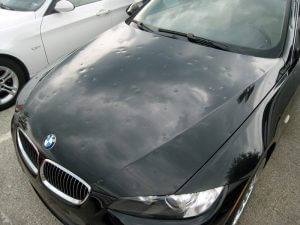 Elizabeth Area – Charlotte, NC Paintless Dent Removal – Call Now!
Looking for "best paintless dent removal near me?" Your search ends here!

Highly rated mobile, professional technicians available 6 days a week.

Best prices around – call today for a free estimate!

Our Paintless Dent Removal method is widely accepted by top insurance companies.
At Piedmont Dent Repair we are experts in Paintless dent repair for large and small dents alike. We maintain the original factory finish on your car while getting rid of imperfections like creases, dents and dings. We are the go-to paintless dent removal company in Elizabeth, Charlotte.
When you bring your car to Piedmont Dent Repair for paintless dent removal, our technicians start off by inspecting the damage to determine whether the process would be effective or not. The official factory paint on many vehicles is usually flexible meaning that dents can often be removed without causing any damage to the paint.
Our process of paintless dent remobal at Piedmont Dent Repair involves carefully kneading the dent from the inside. We often use this technique when removing indentation and panel strikes that have not stripped paint from the vehicle.
With our leading industry experience we are able to determine the best solution for the dents that you might have on your car. For inaccessible dents, we use the glue pulling method that involves attaching plastic pads of different shapes and sizes on strategic positions on the dent and pulling it out one step at a time.
Paintless dent removal is a craft that we have perfected over the years and invested heavily on equipment and regular training of our technicians.
Repair Service – Contact Us Today!
Hail Damage Repair – Specializing in PDR
Highly rated, affordable, mobile and professional.

5/5 stars on Google – read our reviews and see why we're the best!

Need a free estimate nearby? Contact us by phone or email.

Top notch service guaranteed!
Hail storms have a reputation for wreaking havoc on vehicles. Luckily for our clients in Elizabeth, the Piedmont Dent Repair is a reliable hail damage repair company that you can trust. We have earned a reputation of erasing dents on vehicles caused by hail storms.
If your car has been battered by a hail storm, bring it in at Piedmont Dent Repair and all signs of a storm war on it will be erased. We are meticulous and patient and we work our way through all the dings and dents on your vehicle one by one without leaving any unattended.
With decades of experience in the industry, our technicians are experts in the latest and the most effective techniques for dent repair. All our work is backed by 100% Piedmont Dent Repair lifetime guarantee so in the rare occurrence that you are not satisfied with the work then we will work to make it right for you.
Auto Body Shop – Using Proven PDR Techniques
Mobile Paintless Dent Removal – Get a Free Quote
Top, highly rated professional service for minor damage & dents.

Our estimates and techniques are widely accepted by insurance companies.

Trusted and reliable when you need your car fixed fast!

Best online reviews – call today and find out for yourself.

Wondering about price? Get a free quote by phone or by email.
Sometimes you just do not have the time to bring your car to our Piedmont Dent Repair shop for paintless dent removal. We offer mobile dent removal services where we come to you and work on your car from wherever you are. Whether you are at home, work or just out and about we will get to you anywhere in Elizabeth and surrounding areas too.
Our technicians have experience in offering mobile dent removal services and therefore they always come prepared with everything needed to do the job right. We have a van that enhances mobility and carrying of all the tools required with ease.
We stand behind our work with the same lifetime warranty that we offer for dent removal offered at our shop. Since all the specialized equipment required is easy to carry around we always perform an exceptional job wherever we go.
Auto Repair Shop – Call Today!
Paintless Dent Repair – Highly Rated in Charlotte!
Find a company you can trust, and don't settle for less.

Need fast service? Our nearby, top-rated technicians are available 6 days a week!

Best service around, backed by a 100% customer satisfaction guarantee!

Our professional PDR experts have the best reviews on Google!

Get a free damage assessment and price estimate by phone or email.
At Piedmont Dent Repair we use the latest technologies and tools to ensure that your car is restored back to pre-accident condition after paintless dent repair. Our technicians find access to the back or inside of the dent and use specialized tools to massage it back out.
In some instances we use fluorescent light boards to create shadows around the dent which enable our technicians to see the damaged area clearly and be able to manipulate the dent back to its required level.
Paintless dent repair at Piedmont Dent Repair is unlike in other companies in the region. We work swiftly and where the damage is not extensive you will have your car back in less than an hour. If the damage is too much for instance 200 penny sized dents on your car can take about two days for us to get them all out.
The Elizabeth neighborhood dates back to 1907 and was named for Elizabeth College, a small Lutheran women's college founded in 1897. Growth in Elizabeth started in 1902 after a trolley line was completed. Being so close to Uptown makes Elizabeth a highly sought after neighborhood in Charlotte. It is so close you can actually walk to work from home.
Elizabeth exudes a historic charm and captivates residents and visitors with its beauty, walkability and uniqueness. Being close to Uptown means you are close to all your favorite shopping, entertainment and dining places. However, Elizabeth is also host to places where you can wine, dine and shop.
Restaurants at Elizabeth include; CustomShop handcrafted food, Fig Tree, Viva Chicken, Carpe Diem, Cajun Queen, Sabor Latin Street Grill, 1900 Mexican grill and Tequila Bar and Sbarro Fast food amongst others.
For Shopping Elizabeth is close to Metropolitan in Midtown and SouthPark Mall. You also get access to local shops where you can find crafts, comic books, ice cream, groceries and other items.
The oldest park in Charlotte the Independence Park is located in Elizabeth on 19 acres of land. It is still a popular park in Charlotte today. For sports lovers the 21,000 capacity American Legion Memorial Stadium is a part of the community while the Bank of America Stadium is only 3 miles away from Elizabeth.
Paintless Dent Repair in Charlotte '13 Toyota Rav 4
Charlotte Mobile Dent Removal | Piedmont Dent Repair
Paintless Dent Repair Charlotte NC | Mobile Dent Removal
Examples of Dent Repair | Paintless Dent Repair Charlotte