Matthews Paintless Dent Repair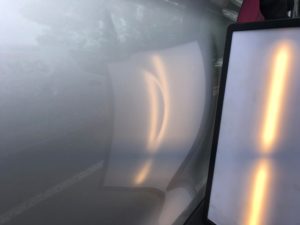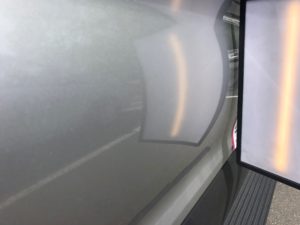 If you have dents on your vehicle, and you've been dreading taking it into a body shop in Matthews, an answer could be in sight with a great new service. The Dent Repair Matthews can be one of the finest ways that you can save money on your bodywork and get it done in a much timelier manner.
Piedmont Dent Repair is a business serving Matthews, NC that delivers excellence when it comes to dent repair and body work. If an area does not need to be repainted, there's no reason to drag your vehicle into a body shop and lose it for a few days. With Dent Repair Matthews through our company, you have access to services that can be carried out on location.
Certified & Highly Trained Specialists In Matthews Paintless Dent Repair
Our staff members have the latest techniques and tools to provide extremely quick auto body and car dent repairs. We can arrive at your place of work or at your home to provide you with a fast quote. We can then perform Dent Repair Matthews to preserve the finish of your vehicle and its value on the spot.
This form of dent removal is carried out by skilled technicians and we guarantee our work 100%. If you happen to be unsatisfied with the job that we complete, we can perform another correction for you immediately afterwards.
Dent Removal Near Me | Matthews Paintless Dent Repair
Our quotes are extremely competitive for the area and we hope to deliver a quick fix for hail Dent Repair Matthews and more that could be affecting your car. Whether you have a small indentation that was caused in a parking lot or a quick door hit that has been bugging you, we can make the appropriate fix in a timely fashion.
As long as the finish on your vehicle remains intact, we can handle the process of dent repair quite easily through the technology we have on hand and through the skilled laborers that we have on staff.
Matthews is a city in Mecklenburg County, North Carolina, United States. Matthews was established in the 1800s as a small farming community and it was unofficially known as Stumptown. This was because of the many conspicuous tree stumps left after making way for cotton farms. The name of the community was later to change to Fullwood named after the postmaster of the area John Miles Fullwood.
Paintless Dent Repair in Charlotte '13 Toyota Rav 4 PDR
Charlotte Mobile Dent Removal | Piedmont Dent Repair
Paintless Dent Repair Charlotte NC | Mobile Dent Removal
Examples of Dent Repair | Paintless Dent Repair Charlotte