Mobile Dent Repair Monroe NC | Mobile Paintless Dent Removal | Dent Removal Near Me in Monroe NC
Preserving the value of your vehicle means consistently providing repairs and maintenance.
A commonly overlooked area that many vehicle owners don't take into consideration is fixing up dents and scratches as they occur.
Bodywork is a hugely overlooked necessity in vehicle maintenance and repair. Most vehicle owners get a little bit squeamish around the idea bodywork, because it can often mean their vehicle will be taken from them for a number of days and result in expenses that may cause their insurance premiums to rise. This is not the case with our mobile dent removal service and within the areas that we operate in, especially in Monroe NC.
Top Mobile Dent Repair Monroe | Best Dent Removal Services Near Me
Piedmont Dent Repair is a company in Monroe NC that can provide assistance with fixing up dents using a technique known as paintless Dent Repair Monroe. Our skilled service technicians can provide a quote for fixes across your bodywork and then use the latest techniques and tools to perform dent repairs without ever having to take your vehicle into a garage.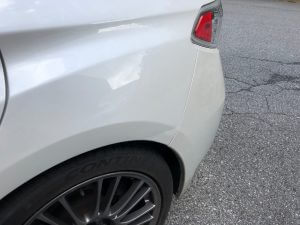 This can be one of the simplest solutions for hail dent removal and a variety of other small dent removal tasks. Dent Repair Monroe NC can be an inexpensive alternative to traditional bodywork. This solution can be done just about anywhere, thanks to our mobile dent repair technicians. We will come to your driveway or to your workplace and provide you with an immediate quote for the cost of dent repairs. With your permission, the service technician can then perform the repairs as long as your dent and the surrounding area still has the majority of its finish left.
Highly Rated Mobile Dent Repair Monroe | Paintless Dent Removal Experts
Dent Repair Monroe NC from Piedmont Dent Repair is completely guaranteed with our services. We will reattempt the fix if you are unsatisfied with the results. The easiest way to find our company is to search online for "mobile dent repair near me" in Monroe NC. We can prepare our service team to come out to your location and perform the repair that day.
Contact our technicians at Piedmont Dent Repair to learn more or to schedule our services. We have technicians available to provide hail dent removal and Dent Repair Monroe. Your vehicle repair does not require a full service in a body shop!