Dent Repair in York, SC | Mobile Paintless Dent Removal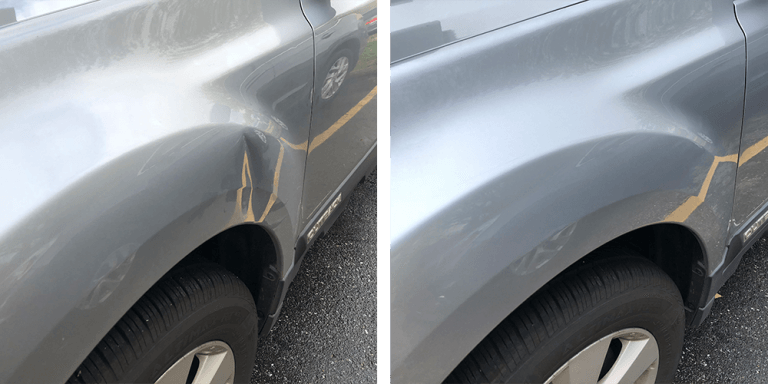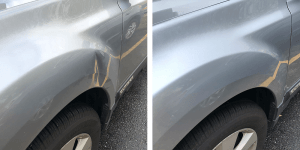 Small dent got you down?
You may be surprised to know that your vehicle could qualify for paintless dent repair York SC. Piedmont Dent Repair can help you through the process of assessing the damage to your vehicle as well as determining if it would be a good candidate for our process.
This revolutionary technique is a far better method for removing small dents from hail or parking lot collisions. If you have a small dent that you can't stop staring at on your vehicle, but you don't want to go through insurance, contact our auto body shop in York SC today to see if your damage qualifies.
Top Rated Mobile Paintless Dent Removal Services | Dent Repair York, SC
Through our Dent Repair York SC, we can come out to your location and provide a quote immediately. We want to offer the most convenience to our customers. We deliver a quote by checking out the finish in the area of the dent. As long as it has not been to compromised, we can use our tools to pull out the dent without compromising your paint. Rather than having to lose your vehicle for several days in order to get a traditional auto body repair, you can have the job done shortly after you receive the quote at a location convenient for you.
Dent Repair York, SC | We Save You Time & Money!
This is a revolutionary process when compared to traditional auto body repair. In most cases, vehicle owners are forced to seek help with insurance in order to get their vehicle fixed with regular methods simply due to the extra expense associated with removing body panels and re-spraying them. Our York SC paintless Dent Repair York SC preserves the finish of your vehicle and doesn't require the use of a respray. You can have your car in the same day and a pesky dent that's been bothering you will disappear! If you do choose to go through your auto insurance company, our process is widely accepted and approved.
We stand behind our work as well. If you can still see the dent or you want us to reattempt the fix, we can do so free of charge! Just seek us out for mobile dent repair York SC and we will arrive at your location for a quote at a time that suits you best.
Contact Piedmont Dent Repair for more info on our services.