Paintless Dent Repair in Statesville, NC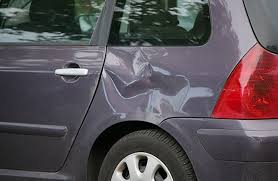 Paintless dent repair Statesville, NC is one of the best ways that you can save money on the traditional cost of dent repair services. In most cases with body repair services, a repair specialist will have to remove a variety of panels from your vehicle, repair dents and then completely repaint the surface. With new tools it's now possible to perform dent removal without sacrificing the finish on your vehicle.
At Piedmont Dent Repair in Statesville, NC we perform paintless dent repair Statesville that will keep your vehicle looking its best after an accident or damage. As long as the area surrounding the dent does not have a compromised finish, we can perform this type of dent removal process and ensure that you don't have to go through insurance or pay insane out-of-pocket expenses for dent removal.
Top Paintless Dent Repair Statesville, NC
This process is also faster than a traditional dent removal service. Rather than having to lose your car for a few days because of some body work, we can perform paintless dent repair Statesville and help you receive a quote on site for the process of your dent removal. The Piedmont Dent Repair technicians can arrive and perform an assessment for mobile dent repair near me. These types of dent repairs work well for hail dent removal, minor accidents and more.
Mobile Paintless Dent Repair Statesville
If you need paintless dent repair services Statesville, NC, contact us at Piedmont Dent repair for more information. We can perform fast dent repairs at a site of your choosing and bring your vehicle back to its original condition. Keeping your vehicle looking its best has never been so convenient or so reasonable.
Our paintless dent repair services in Statesville North Carolina are also backed by a satisfaction guarantee. We make sure that our customers are 100% satisfied with their work or we will redo the repair for free!
More About Statesville, NC
Statesville is a city in Iredell County, North Carolina United States. In 1753, Scots-Irish Presbyterians and German Lutherans settled in this area to plant crops and hunt game. The area was attractive because it was so fertile and there was plenty of water. They named their settlement the Fourth Creek Congregation after the freshwater stream in the area.
The center of the settlement was a log cabin where the Presbyterians worshipped and the location that would today become the location of the first Presbyterian Church. Statesville was to be named the First City since it was the most promising city in North Carolina in the 1700s but that was not to happen.
The city was established in 1789 by an act of the North Carolina Legislature and later became the county seat of Iredell County. In 1833 railroad construction began to connect Statesville to the piedmont region and by 1858 Statesville was growing rapidly and had started leading in production of tobacco in the state. Statesville also became a leader in manufacture and blending of whiskey, manufacture of tobacco products and production of roots and herbs.
Statesville is home to some of the most visited historic sites and points of interest such as; Fort Dobbs State historic site, Feimster House, Iredell County Courthouse, Hargrave House, Iredell Museums, Morrison-Mott House, Academy Hill historic district and many others. Congregation Emmanuel is Statesville is one of the few synagogue buildings from the 19thcentury still found in the US.
Currently the population of Statesville is estimated to be 25,872.
If you are in need of paintless dent removal or a mobile dent removal for hail damage repair and more, contact us at Piedmont Dent Repair today. We can provide a free quote for your paintless dent repair Statesville now. Learn more here.