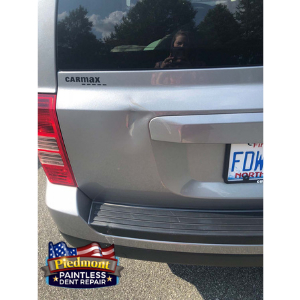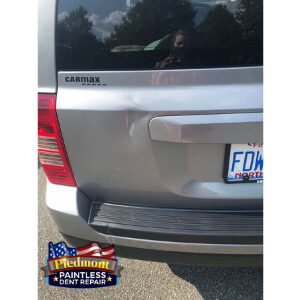 Does your car still have a dent mark, and you have no time to get it fixed? Not to worry anymore, because Piedmont Dent Repair is back on business! For auto dent repairs and removal, we have the best and skilled mechanics to assist you with your auto dent problems.
Dents can be very annoying especially as it affects the appearance of our vehicles. We always want to have a good-looking car to travel around. Since investing takes a lot of budgets, valuing every part of it is very important. Even if we are very careful not to get our car scratched or bumped, we cannot prevent accidents. Some of your kids might have thrown their baseball ball on your car while playing in the yard, and it leaves a dent mark. With these circumstances, you cannot blame the kids. But getting the help of a professional will resolve the problem.
Avoid Rusting Problems
When your car has not been checked for so long, and there are visible dents that are still not been repaired, there can be a strong possibility of rusting in the dented surface. The rusting results from the cracked paint in the dented part. The cracks let the water go underneath the paint and the coating and eventually rust the unprotected metal part of the car. Imagine when a car has so many dents that have been left unfixed. There's a big chance that the car's value will be much lesser in the coming years. But if you get it fixed through auto dent repair, rusting problems will not happen anymore.
Prevent Further Damaging 
A dented car cracks down the covering paint or coat that protects the car from extreme weather conditions, everyday traveling, and washing. A small cracked paint from the dented area can get larger, especially if you regularly wash your car. Minor scratches, if left unfixed, can lead to major paint and coating repairs. Not only that, the scratches can lead to flaking or peeling, which results in sealant exposure, and eventually to rusting. This can be prevented if the dented mark has been fixed in the very beginning. 
Safety Precautions
It might take some time for you to realize how unsafe a dented mark could be for your car. Small dents can be little on the outside, but they can also have underlying structural damage on the inside. The damage can be much worse than it looks on the surface. You might get shocked that one day, your bumper's underlying metal has been bent, and it would risk your safety from getting into accidents. With our certified professional on the job, every dent will be inspected not just on the outside surface but on the inner components affected by the dented area. 
Increase The Market Value
If you plan to resell the car to a more suitable price, then making sure of its quality and value should be your priority. You have to ensure that no scratches, dents, or marks will be seen. The appearance itself can leave a good impression on potential buyers. Dented marks, rust spots, and peeled paints can decrease the car's market value even more. The buyers might also think of how irresponsible the car owner is and underlying issues in the engines, brakes, or other components. The outer appearance of the car can really affect their buying decision. So if you are planning to sell your car at a higher price, then get an auto dent repair first before selling it. 
Decrease Repair Cost in the Future
 When small dents get unfixed for a longer period, that could lead to serious and major structural damage that you won't notice sooner. Major damage also means major repair and maintenance costs, which cuts our budget and adds up to our house bills. So getting it fixed as early as possible will decrease any repair cost that may be done in the future. 
 When it comes to auto dent problems, don't hesitate to call the help of the experts. Here at Piedmont Dent Repair, we make sure that your property is in good condition. Your trusted paintless dent repair and mobile dent removal company is finally here to provide the best and quality service for your convenience. Grab your phone and schedule for an auto dent repair or mobile dent removal. Give us a call, and we guarantee your satisfaction! Call us now!