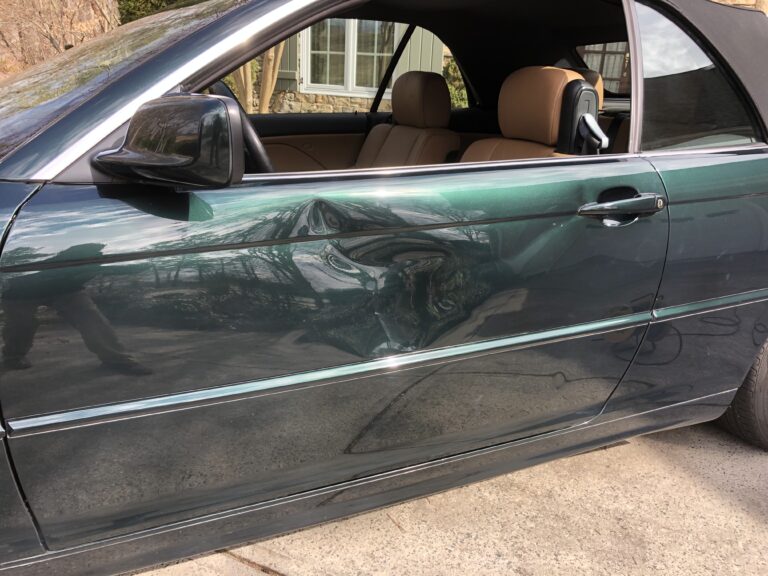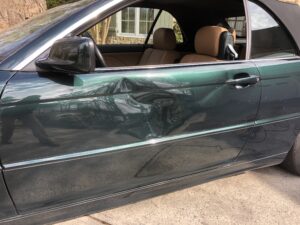 Do you have a dented car due to collision or accidents? Have no time to fix your dented card? Does it have rusting problems due to dented marks? Then let us help you get through this problem here at Piedmont Dent Repair. When your car has dented marking on it, the best way to avoid future damage and problems is to seek help from professionals. Get secured through our best dent repair mechanics.
We often neglect the reality of having dent marks in our cars. Some motorists tend to ignore the dented marks, not knowing how it will affect the absolute value of the vehicle. This is where dent repairs will come in handy. But the next thing to know is, is it affordable yet speaks quality? The only thing to answer this question is to find the best dent repair or dent removal company. That is why, here at Piedmont Dent Repair, we reach out to your needs and we make sure that your dented cars will be good as new.
To guide you in choosing the best dent repair company here are some reasons why you need affordable dent removal for your car.
Saves Money and Time
Is getting dent removal worth spending for? If we look at the big picture, spending on dent repairs today can save a lot of future repairs and maintenance later on. Costing a couple of bucks for dent affordable dent removal is nothing compared to higher expenses for rusting problems, car metals, and other major component repairs. Plus, our affordable dent removals are also done in a much shorter period since it does not apply conventional dent removal procedures where dent works will be done first, followed by paint job, which takes days or weeks to finish the process. But our expert mechanics can apply paintless dent removal, and it will take a few days to finish, so you can go back to the road again.
Increases the Value of the Car
Dents do not contribute at all to the overall aesthetic and value of the car. In fact, it just decreases the car's market price when we decide to resell it to other clients. That is why getting affordable dent removal is resolve this issue is a great way to increase its value. Here at Piedmont Dent Repair, we offer paintless dent repair and affordable dent removal to establish the car's bodywork frame without costing a lot of work in conventional methods. Removing those dents will surely encourage your companions to ride with you. When you are planning to sell your car, the dents can have a huge impact on their decision, since they might think that the car's dented exterior surface has some damage in its interior. This will surely be a downside to your marketing strategy. Luckily, paintless dent repair and affordable dent removal at Piedmont Dent Repair are officially in service and ready to restore any car's value.
Prevents Major Car Repairs
Dents can also result in major car repairs if left unfixed. If you remain using your dented car under extreme weather conditions, the chances of metal rusting from moisture or soothing water into the dented surface are very high. When that happens, you will be obliged to remodel your car's metal components or rebuild them, especially when the rusting problem spreads to major metal surfaces. But when you avail of affordable dent removal at Piedmont Dent Repair, we make sure that your car won't face any major repairs in the coming years. What's fascinating about our way of fixing dings and dents is how we use skilled craftsmanship and restoration. This is where we push through the behind panel of the dented surface, making sure that the metallic component behind returns to its normal shape without any damage done.
Convenience and Safety in Transportation
A well-structured car is a safe and secured vehicle. Fixing the dents and dings in your car will decrease possible significant damage, avoid rusting problems and other car problems. Therefore, the need to avail affordable dent removal from your trusted company is very important, so you can assure that you are riding safely and soundly.
Do you still have some points to consult? Give us a call and let our professional and skilled mechanics do the job for you. Most car owners trust Piedmont Dent Repair in Charlotte, NC. With the highest customer reviews and satisfactory rate, entrusting your car to us will never be a wrong decision. So what are you waiting for? Call us now and have your dream car fixed in no time!