Paintless Hickory Dent Removal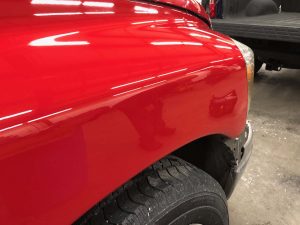 You can you get dent repairs even in your driveway in Hickory, NC!
The nature of dent removal is changing and with powerful finishes available on most cars, paintless dent repair in Hickory is becoming a much more viable option for quick repairs on hail dent removal and more.
If you have happen to notice a small dent on your vehicle in Hickory, NC that you would like repaired, you don't have to drive it into the closest body shop. Instead you can contact the experts at Piedmont Dent Repair today to have a service technician come to you.
Mobile dent repair Hickory, NC is possible through our company. Service technicians can travel to your location and provide you with a quote for the dent removal and body work that needs to take place on your vehicle. Using the latest in tools and technology, we can perform mobile paintless dent repair services that will restore your vehicle back to its original condition while preserving its value.
The Top Paintless Hickory Dent Removal Certified Experts
Paintless dent repair Hickory uses the original finishes that are available on your vehicle. This reduces damages without you having to resort to a complete respray or a trip to the garage. The result can be just as striking as complete bodywork and it comes at a fraction of the cost.
Our service technicians can determine if your car is a candidate for paintless dent removal. Examples of damage that can qualify are small marks you may have picked up from grocery carts, dings from other cars in a parking lot, and more.
Hickory Dent Removal | The Best Dent Removal Solution
By assessing the finish of your vehicle and providing you with a quote for paintless dent repair, you can have service completed within just a few hours. There's no need to be without your vehicle for the whole day or to even take it into a garage.
If you are interested in mobile dent repair Hickory NC from Piedmont Dent Repair, contact us today. We can schedule a service appointment for your mobile dent removal now.